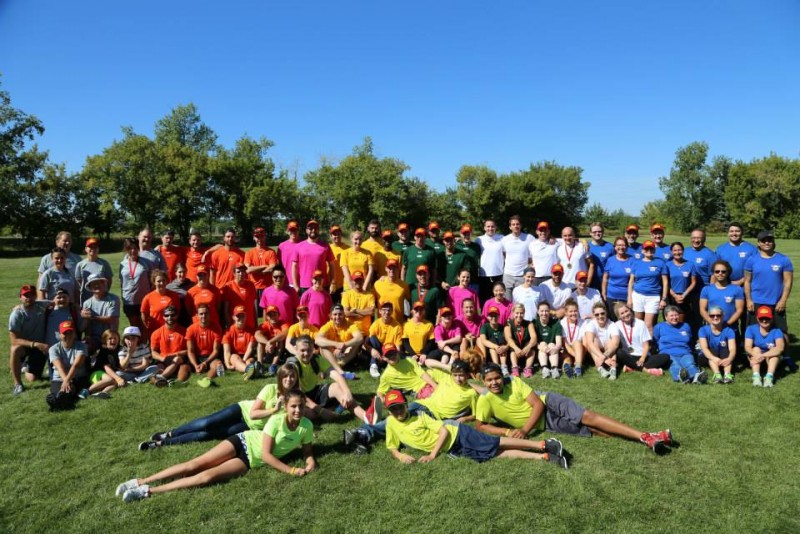 Dear friends and family,

On June 22 I am participating in an all-day fundraiser called the Marathon of Sport. Throughout the day I will be competing alongside local Special Olympics athletes in a variety of sports such as basketball, soccer, flag football, ultimate frisbee, and bench ball. All funds raised at the event are donated to the Special Olympics Canada Foundation. You can help support our team's modest $2,000 fundraising goal by making a small donation.

Founded in 1997, the Special Olympics Canada Foundation was created to financially support the strategic objectives of Special Olympics Canada. The foundations main goals are to:
1. Increase program participation of individuals with an intellectual disability;
2. Increase recruitment of volunteers, including trained coaches; and
3. Ensure the financial integrity of the Special Olympics Canada movement for generations to come

Please help by supporting our fundraising efforts with a donation. Your tax-deductible gift makes a significant difference in the life of a son, daughter, parent, friend or neighbour. Moreover, the impact of your donation goes well beyond one individual - entire communities grow stronger. No matter the size of your contribution, rest assured your involvement will help fund programs which enrich the lives of Canadians with an intellectual disability.

Please consider a donation of as little as $20, or any other amount. All gifts, great or small, help. I appreciate your support and will keep you posted on my progress.

You can visit the web address here:
https://www.marathonofsport.com/sponsor/?r=25509

Thanks again for your support,

Kevin Archibald
Company:
Special Olympics Athletes On My Team
My Activity Goal
Corporate teams have been challenged by their employers to hit a certain number of minutes of fitness-based activities.
I have completed 0 minutes.
Our team has completed 0 minutes of our goal of 1
Fundraising Totals
I have raised $1,700 out of my goal of $1,000
My team has raised $9,275 out of our goal of $1,000