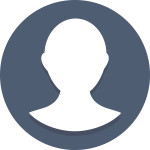 Meet [Adam], a Special Olympics athlete who represents the 50,000 Canadians with an intellectual disability who participate in Special Olympics programs. Your support is ensuring athletes like [Adam] can get back to the playing field, and that no one is left behind.
What Special Olympics sports do you participate in?
[Basketball and floor hockey]
What is your happiest/proudest Special Olympics memory?
[Attending my first National Games in Vancouver in 2014 and placing 2nd. I also got to go to World Games in 2017 and placed 2nd. Participating in Motionball since 2013 has been great.]
How do you like to spend your time outside of Special Olympics? (jobs, hobbies, activities, etc)
[I'm a father of three and help coach our local 3 on 3 basketball team. I enjoy being the athlete rep on the Board of Directors for SOM as well as on the University of Winnipeg Motionball Committee. I'm also on the Canadian Athlete Leadership Council for SOC.]
What do you love most about motionball events?
[Watching the event grow into three venues over the years.]