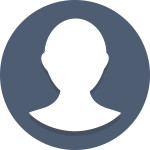 What Special Olympics sports do you participate in?
Soccer, basketball, bowling, fitness, nordic skiing, golf
What is your happiest/proudest Special Olympics memory?
Going to the Canada Games in Newfoundland in 2016
How do you like to spend your time outside of Special Olympics (jobs, hobbies, activities, etc)
Sing and act in Dreams Come True Music Studio, go to London Knights hockey games, go to theatre, I worked before Covid at Talbot Marketing but not now
What do you love most about motionball events?
Playing all the fun sports