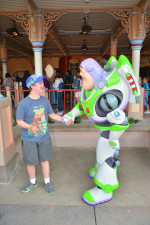 What Special Olympics sports do you participate in?
Snowshoeing, Soccer, Track, and Bocce Ball
What is your happiest/proudest Special Olympics memory?
Scoring a goal in Soccer!
How do you like to spend your time outside of Special Olympics (jobs, hobbies, activities, etc)
I love Disney. My favourite song is It's a Small World and my favourite movie is Toy Story. I also love to eat hamburgers and go to Walmart
What do you love most about motionball events?
I love the dancing