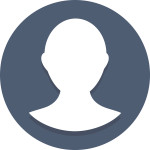 What Special Olympics sports do you participate in?
Basketball, Floor Hockey, Soccer, and Alpine Skiing
What is your happiest/proudest Special Olympics memory?
Scoring Soccer, and Hockey Goals in Provincial games.
How do you like to spend your time outside of Special Olympics (jobs, hobbies, activities, etc)
Walking, Biking, Ice Hockey, Watching Basketball too like the NBA, CFL Football, and FC Edmonton Soccer
What do you love most about motionball events?
Have done it 3 times in Person and one Virtual past one. I liked most of the Stations I did in Person. The Inflatable Foosball one and Curtain Volleyball one I did in Edmonton was so much fun and making new friends too.