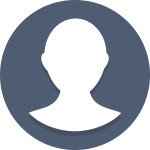 Meet Sophie, a Special Olympics athlete who represents the 50,000 Canadians with an intellectual disability who participate in Special Olympics programs. Your support is ensuring athletes like Sophie can get back to the playing field, and that no one is left behind.
What Special Olympics sports do you participate in?
Rhythmic gymnastics ( won 7 gold medals for Canada at 2019 SO World games in Abu Dhabi); alpine skiing and golf ( but not since the pandemic)
What is your happiest/proudest Special Olympics memory?
I have many proud happy moments with Special Olympics. When I was chosen to represent Canada at the 2019 SO World games and I won 7 gold medals in the top level of rhythmic gymnastics I was very happy!! I was so proud to be honoured in the Senate after! I was also so happy to go to National games in Cornerbrook, Nfld in a winter sport, skiing! I am also so happy when I get-to contribute to motionball and the opportunity to meet new friends, stay active and travel.
How do you like to spend your time outside of Special Olympics? (jobs, hobbies etc)
I like to stay active and also paddle, swim, do ballet, hang out with friends and family. I try to get 10000 steps every day. O loved my job at a fitness centre but when COVID happened, I couldn't work there anymore. Presently I am a student at Algonquin college and am enjoying the hospitality and tourism kitchen steward program. I love to cook and bake!
What do you love most about motionball events?
I love meeting new people and helping my team have fun...and do well...and help raise money for Special Olympics