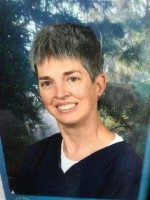 Name:
Erica
What Special Olympics sports do you participate in?
Track & Field and Cross Country
What is your happiest/proudest Special Olympics memory?
Going to Japan and Thunder Bay
How do you like to spend your time outside of Special Olympics (jobs, hobbies, activities, etc)
I have been working at my daycare at the University for 24 years and I love my job. Im happy there and enjoy going to work,
What do you love most about motionball events?
Seeing my friends and participating.