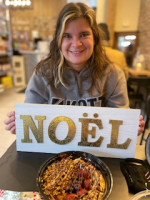 Name:
Victoria
What Special Olympics sports do you participate in?
Special Olympics' National Gold Medalist Swimmer also Track and Field athlete.
What is your happiest/proudest Special Olympics memory?
When I won my first National Gold medal - such a relief and all that training, sleep and eating properly paid off along with meeting so many awesome people!
How do you like to spend your time outside of Special Olympics (jobs, hobbies, activities, etc)
I am a part time Dog Specialist and Certified Lifeguard who loves photography, live theatre/sports and music events.
What do you love most about motionball events?
Playing the sports, meeting new people/my old friends and knowing funds are being raised for the Special Olympics.