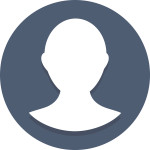 Name:
Gohulan
What Special Olympics sports do you participate in?
Swimming, basketball, bowling, floor hockey, soccer, track and field, softball and kayak
What is your happiest/proudest Special Olympics memory?
I won gold for NBA cares
How do you like to spend your time outside of Special Olympics (jobs, hobbies, activities, etc)
Making my favourite dishes, listening to my favourite songs, watching movies & sports, reading comic books, doing dryland exercises and swimming.
What do you love most about motionball events?
Having fun with my unified partners