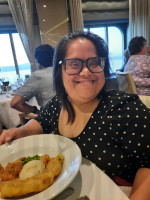 Name:
Deeshana
What Special Olympics sports do you participate in?
Track & Field
What is your happiest/proudest Special Olympics memory?
2017 Provincial summer games where I won many medals
How do you like to spend your time outside of Special Olympics (jobs, hobbies, activities, etc)
Knitting, doing wordsearch & volunteering at the hospital
What do you love most about motionball events?
All the sports with so many fun people