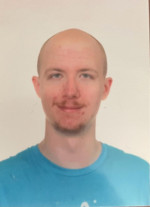 Name:
Callum
What Special Olympics sports do you participate in?
Basketball Soccer Athletics
What is your happiest/proudest Special Olympics memory?
On Team Canada for Soccer in Chicago for the 50th Anniversary of SOI
How do you like to spend your time outside of Special Olympics (jobs, hobbies, activities, etc)
3rd year for Journalism at TMU. Weight training at the gym 3x/week
What do you love most about motionball events?
Meeting new people and playing fun games