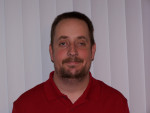 Name:
Mark
What Special Olympics sports do you participate in?
Basketball, Swimming, Track, Soft Ball, Soccer, Floor Hockey Bocce
What is your happiest/proudest Special Olympics memory?
Going to World Games 2019
How do you like to spend your time outside of Special Olympics (jobs, hobbies, activities, etc)
Talking to my friend on the phone, selling 50/50 tickets for the Blue Jays, Leafs, Raptors
What do you love most about motionball events?
Meeting my old teammates and new athletes!