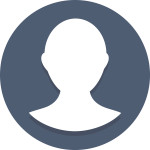 Meet [Brittany], a Special Olympics athlete who represents the 50,000 Canadians with an intellectual disability who participate in Special Olympics programs. Your support is ensuring athletes like [Brittany] can get back to the playing field, and that no one is left behind.
What Special Olympics sports do you participate in?
[Swimming and floor hockey..]
What is your happiest/proudest Special Olympics memory?
[Going to worlds in China and receiving 3 silver and 1 gold medal.]
How do you like to spend your time outside of Special Olympics? (jobs, hobbies, activities, etc)
[I enjoy working, going to my cabin, biking, walking and quading. I also enjoy walking my dog, fishing, bonfires and hanging out with friends.]
What do you love most about motionball events?
[I love meeting new people and having fun playing sports!]