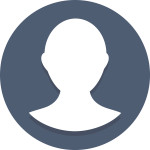 Meet [Philip], a Special Olympics athlete who represents the 50,000 Canadians with an intellectual disability who participate in Special Olympics programs. Your support is ensuring athletes like [Philip] can get back to the playing field, and that no one is left behind.
What Special Olympics sports do you participate in?
[Bocce]
What is your happiest/proudest Special Olympics memory?
[Winning gold at the 2019 Special Olympics World Summer Games in Abu Dhabi, U.A.E.]
How do you like to spend your time outside of Special Olympics? (jobs, hobbies, activities, etc)
[Going for long walks because it helps me relieve tension and I get to enjoy the fresh air and greenery.]
What do you love most about motionball events?
[The culture of sport!]
[I'm excited to participate and have fun!]