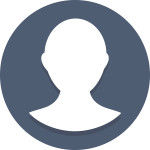 What Special Olympics sports do you participate in?
Powerlifting, floor hockey, fitness, golf and track and field
What is your happiest/proudest Special Olympics memory?
I was the Special Olympics Sportsperson of the Year in 2017. I was selected to go to the Ontario Games (now postponed) for powerlifting.
How do you like to spend your time outside of Special Olympics (jobs, hobbies, activities, etc)
I had a job at Goodlife Fitness in Woodstock that I hope to return to after the pandemic.
What do you love most about motionball events?
It's fun!